Imagine yourself unwinding in a luxurious vacation home along the scenic shores of Hilton Head Island. The serene ocean breeze, the majestic live oaks draped with Spanish moss, and the welcoming southern charm create an idyllic atmosphere in this coastal South Carolina haven.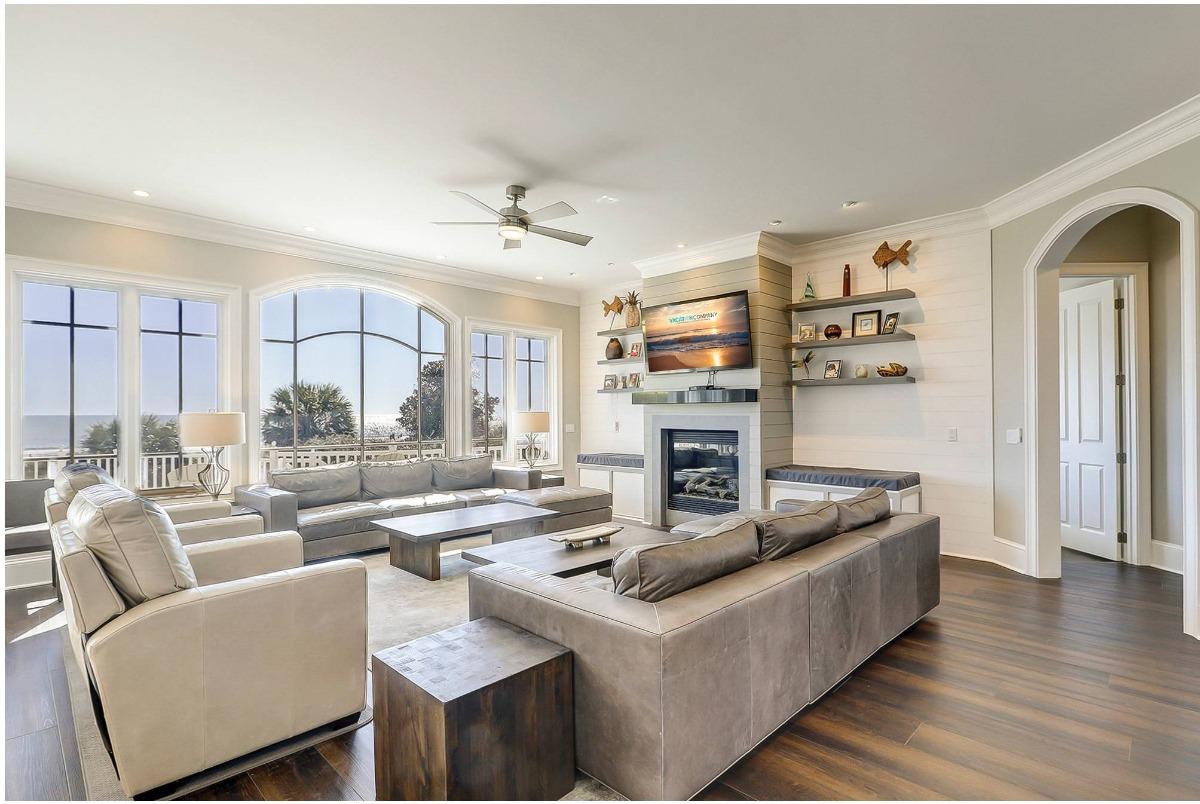 As the leading vacation management company on Hilton Head, we've had the privilege of discovering some of the most beautiful vacation homes in the Lowcountry. These charming coastal escapes have inspired us to share some design tips that will help you bring the essence of Hilton Head into your own living space.
1. Choose Nature-Inspired Colors
The Lowcountry is filled with natural beauty, from its lush marshes to the sandy beaches. Draw inspiration from these surroundings by incorporating soothing coastal colors like soft blues, greens, and sandy neutrals into your home decor. Don't be afraid to add pops of coral or seafoam green as accents for a lively touch. You can also bring in bolder shades like teal and navy for a more modern feel.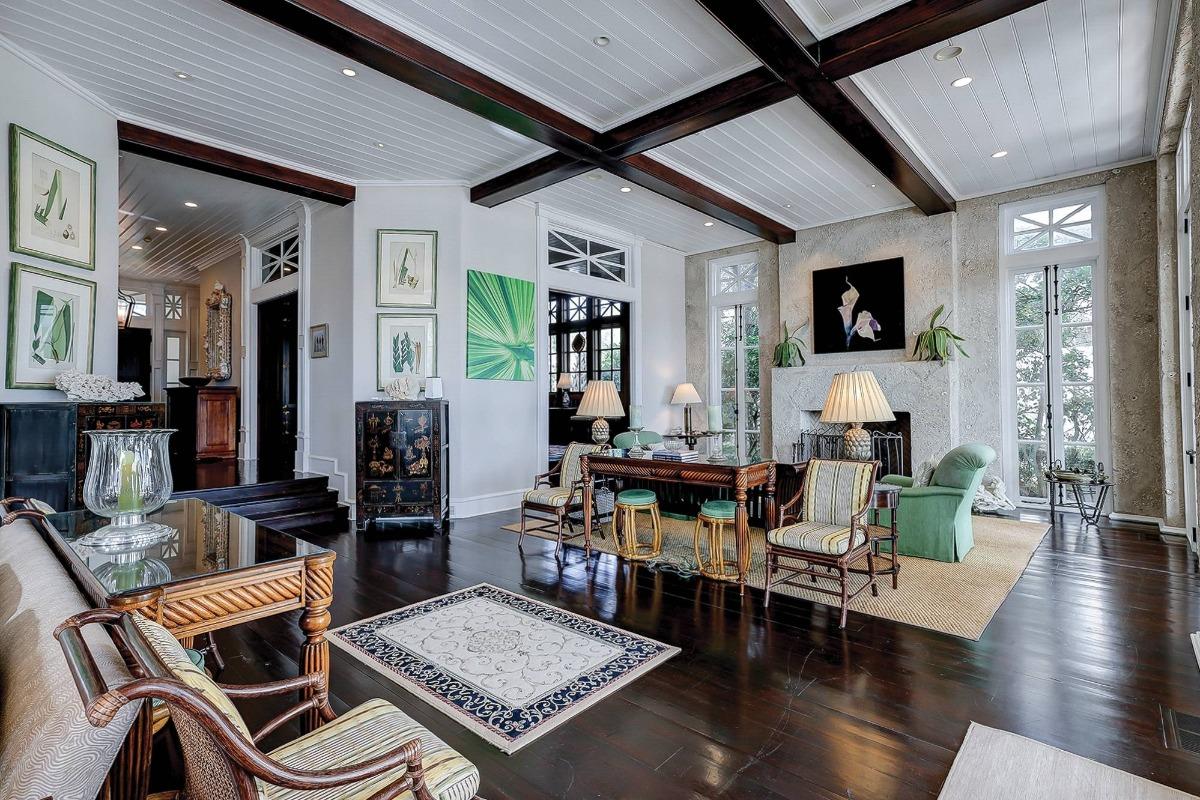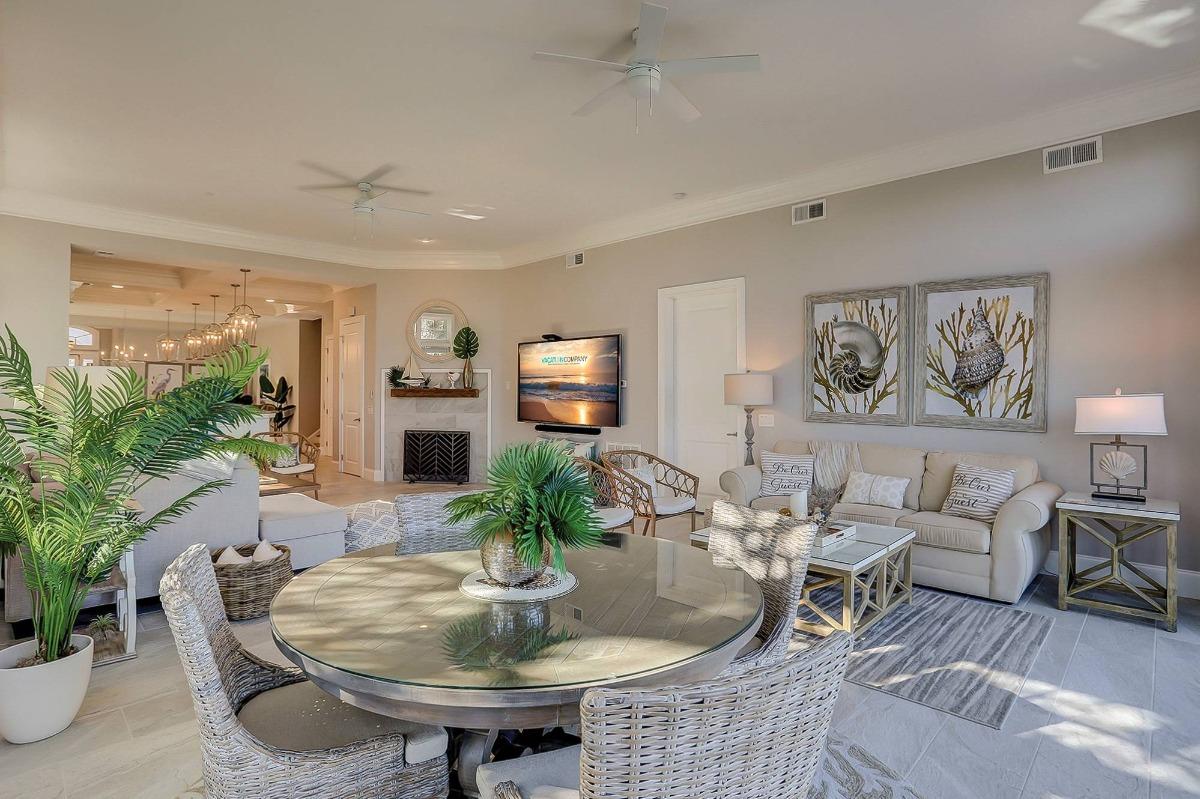 2. Incorporate Natural Textures
One of the most captivating aspects of Hilton Head is its connection to nature. To recreate this atmosphere, consider adding indoor plants, such as ferns or palms, to your living space. Additionally, use natural materials like jute, rattan, and reclaimed wood throughout your home for an authentic Lowcountry feel. You can also incorporate knotted cotton textiles or handmade ceramics to add texture and bring in organic elements. Lastly, the Gullah culture has long inspired the use of vibrant colors and bold patterns in home decor, so consider bringing in bright prints or handwoven fabrics to your rooms for a unique touch.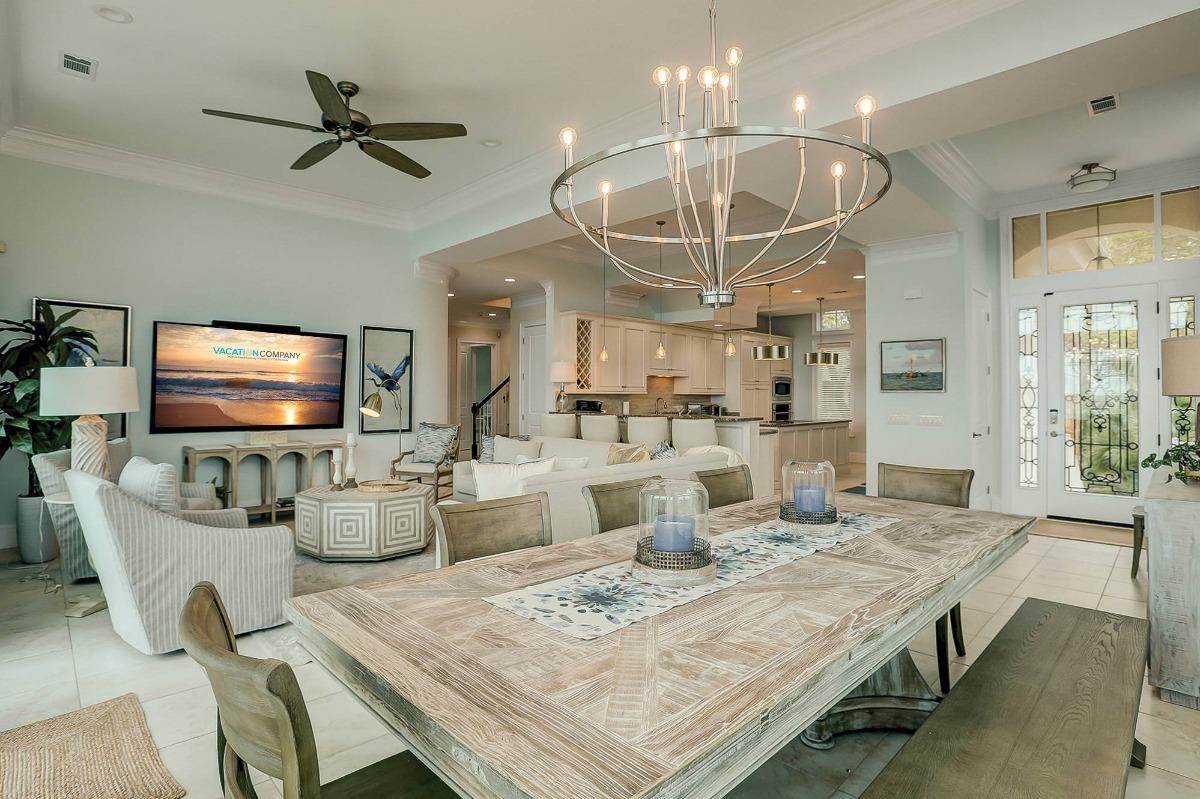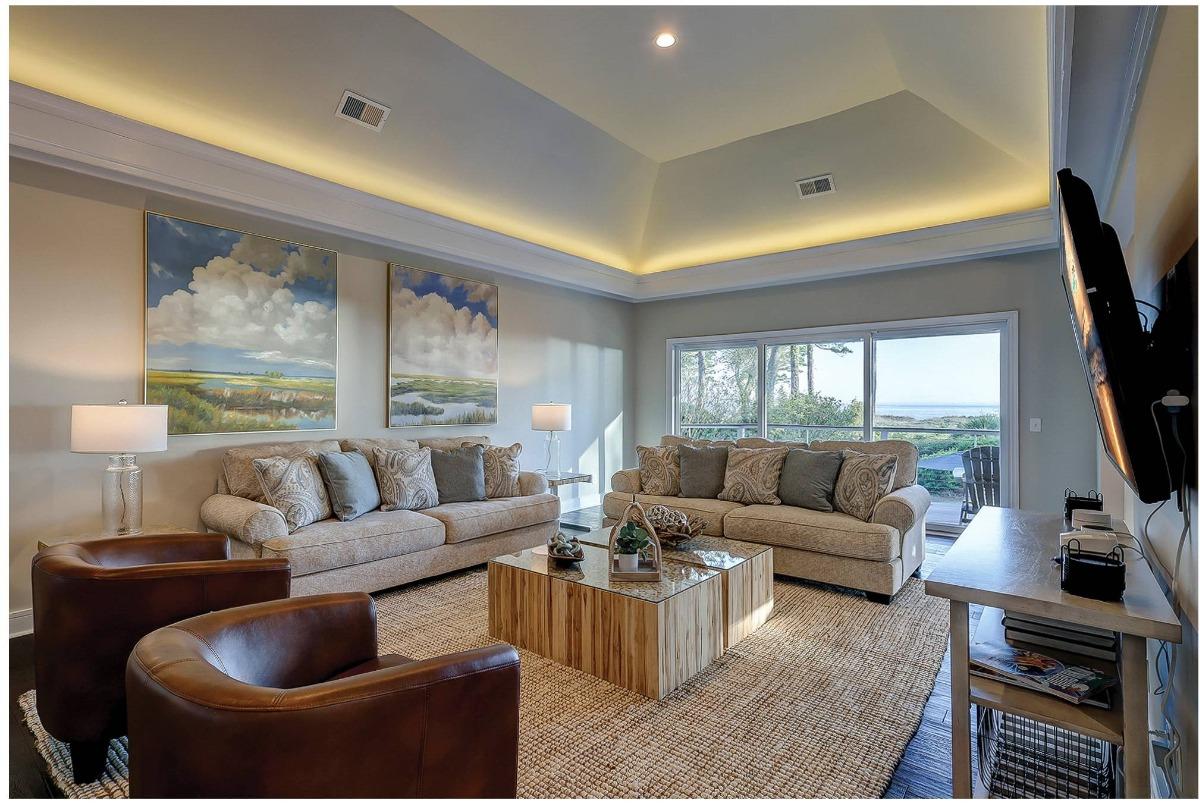 3. Play with Patterns
Southern style is all about creating a relaxing and welcoming environment that is full of charm and evokes seaside living. Achieve this by combining different patterns, such as stripes, florals, and nautical prints in your decorative accents. Introduce pops of blue, emerald green, and navy to add depth and dimension to the space. For example, choose a nautical striped area rug for the living room and add throw pillows with coastal-inspired prints. Hang an art piece featuring modern botanical prints to bring in a hint of nature and freshness. Don't forget to layer textures throughout the space; you can even use rattan baskets and woven trays as decorative accessories that bring in a coastal chic atmosphere.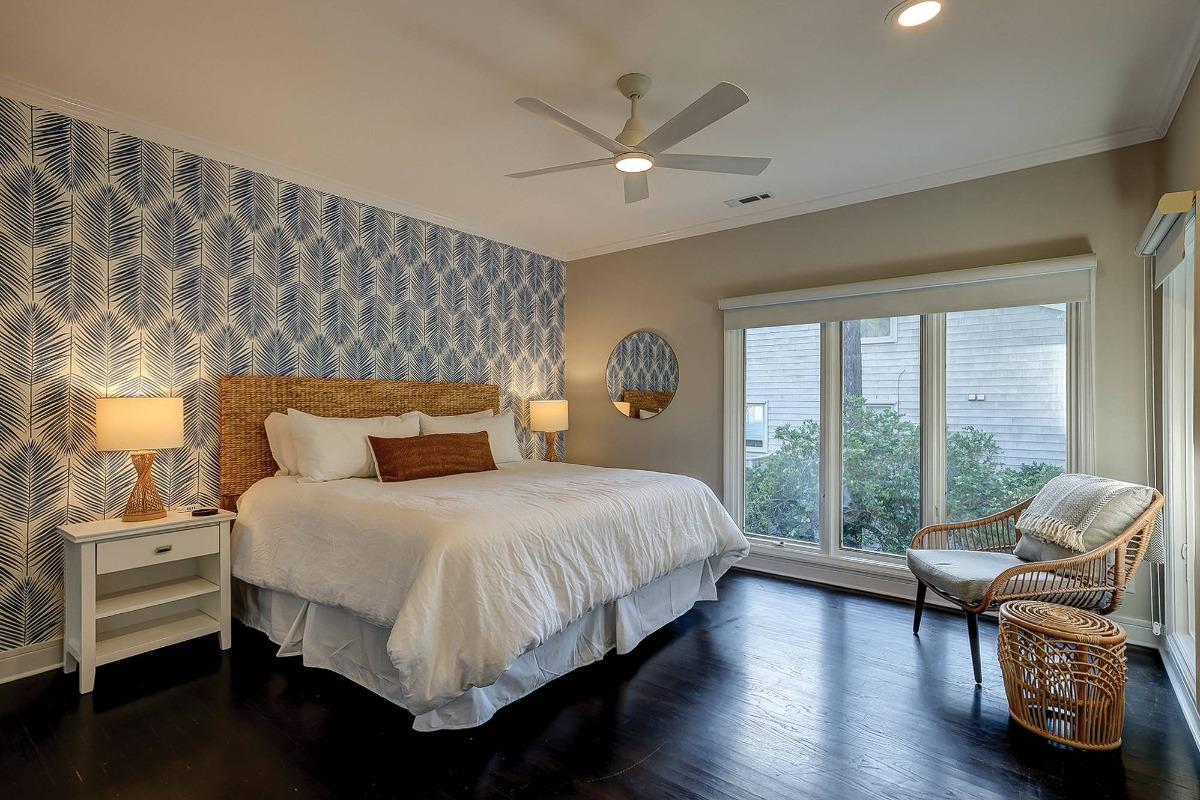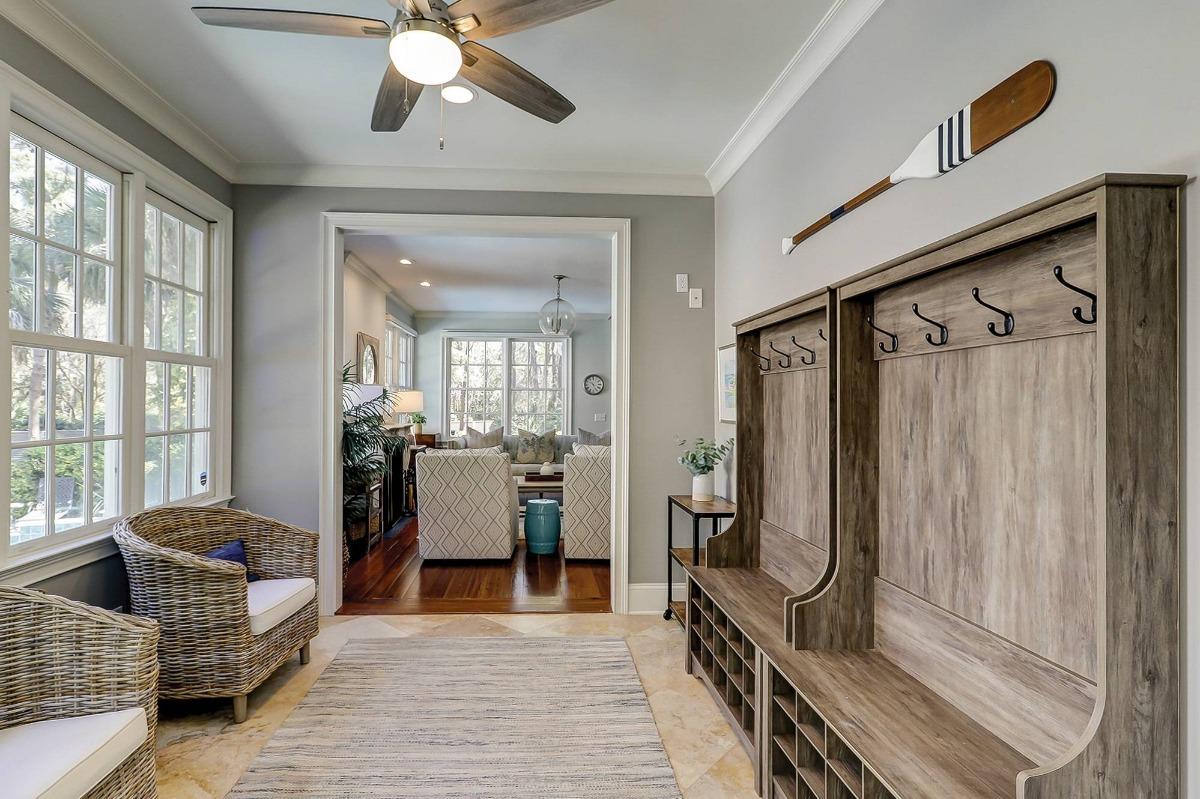 4. Optimize your Porch Space
No southern-inspired home would be complete without a delightful porch. To create a welcoming outdoor space fit for ample entertainment options, add comfortable seating like rocking chairs or a porch swing. Add soft cushions, plenty of throw pillows, and even an outdoor rug to make your porch feel more inviting. Complete the look with some potted plants and a pitcher of sweet iced tea! Now you're ready for guests!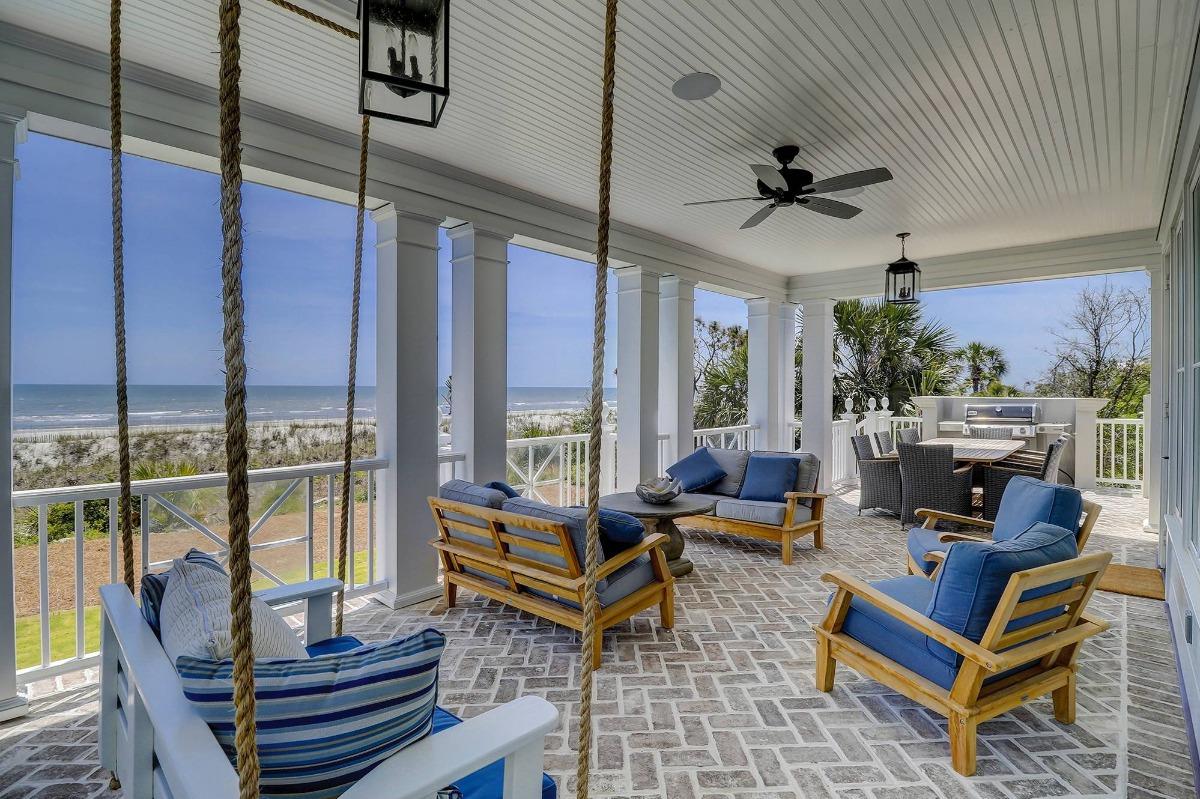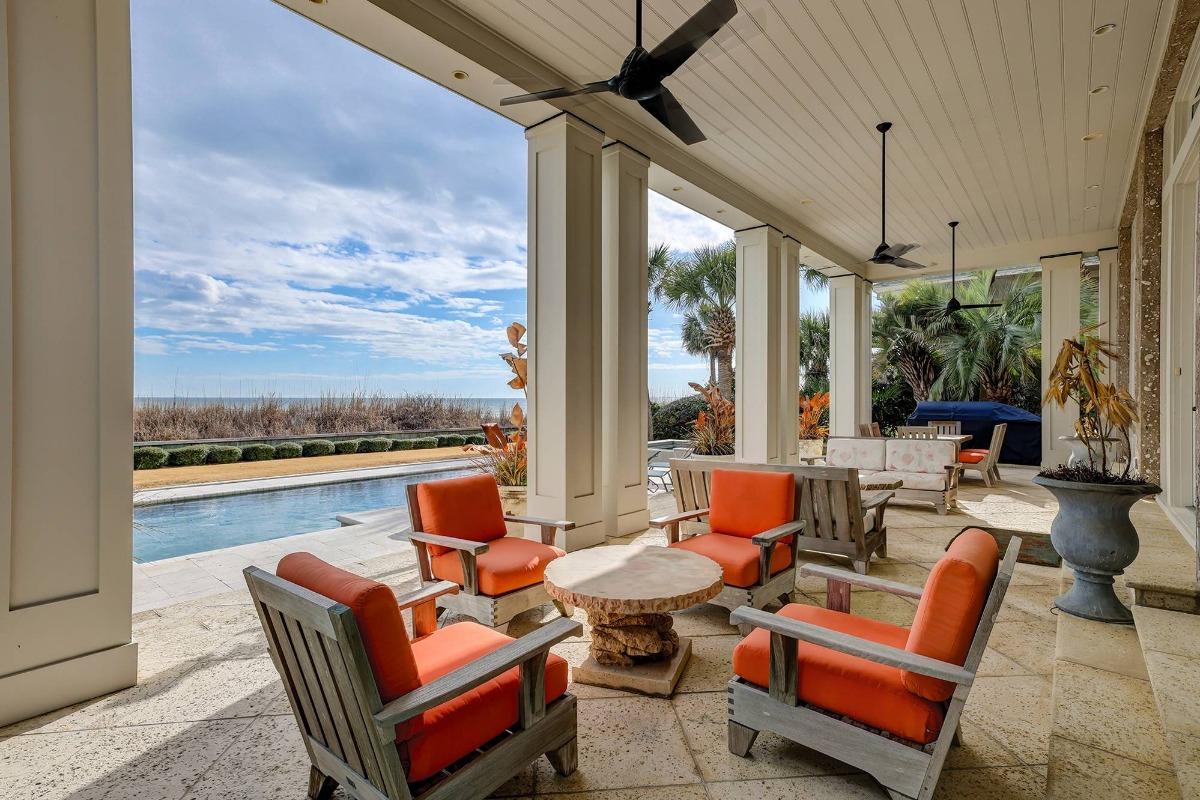 By incorporating these design tips into your own home, you can capture the essence of Hilton Head's Lowcountry charm and create a warm, welcoming space for friends and family to enjoy. Whether you're reminiscing about your last vacation or planning your next coastal getaway, let your design transport you to the charming world of these Lowcountry gems.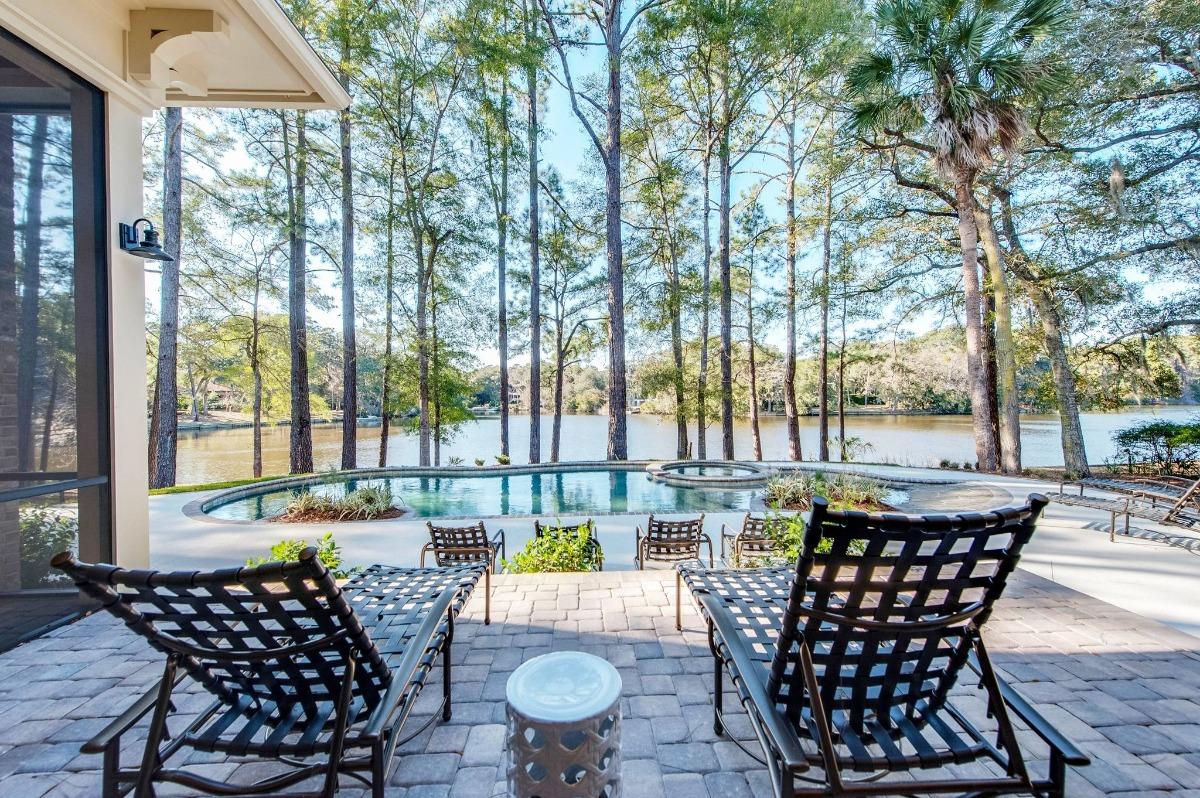 Ready to experience Southern Charm on Hilton Head? You're in the right place! As the leading property management and vacation rental company on Hilton Head Island, we offer you an exclusive selection of 400 Hilton Head properties in Sea Pines, North and South Forest Beach, Shipyard, Shelter Cove, Palmetto Dunes, and other mid-island beach communities.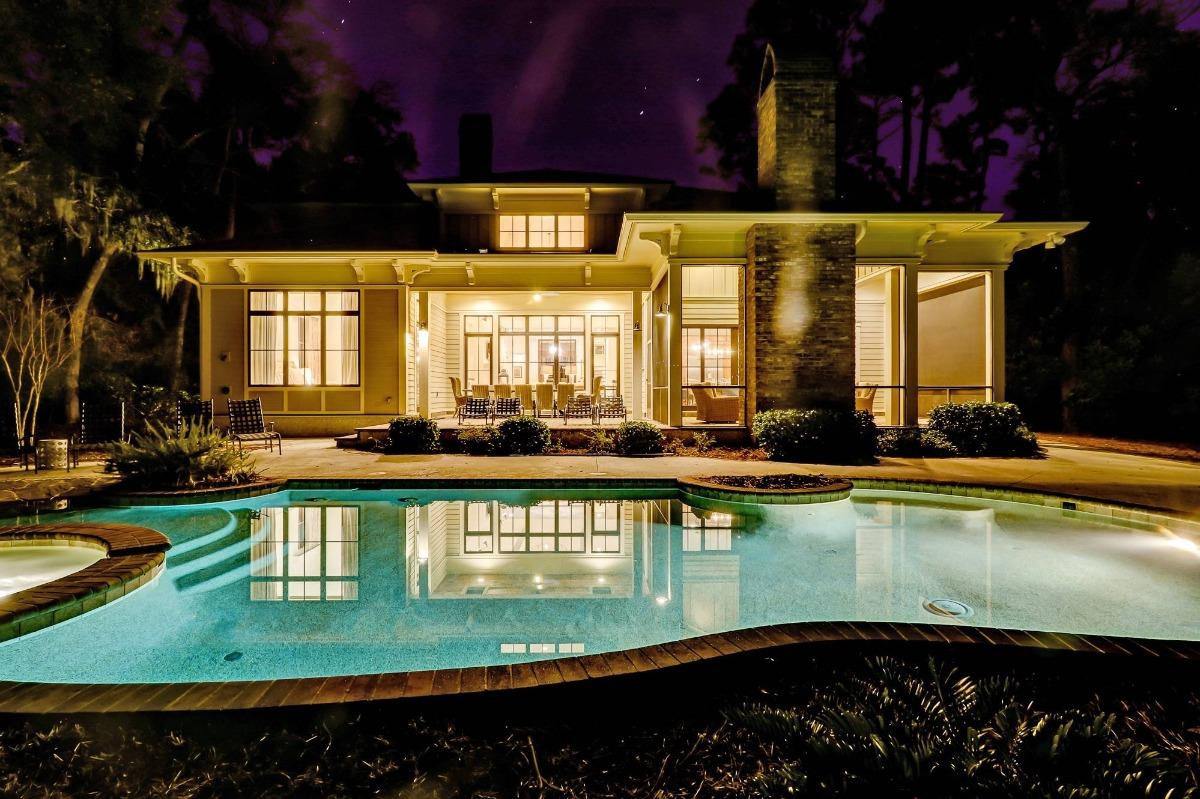 Just like the island itself, we've got it all, from breathtaking oceanfront estates to beach-chic golf course villas. Let one of our local concierge experts plan your perfect luxury escape! Call us at 1-843-686-6100 or visit this page to view all our vacation rentals.