Hilton Head Condo Rentals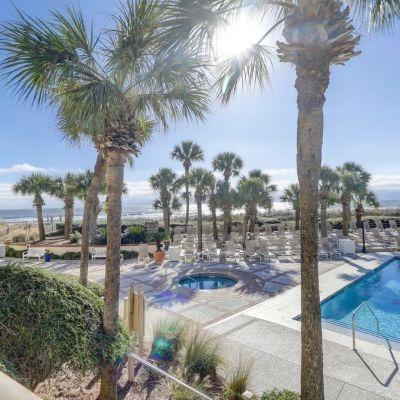 Experience the ultimate coastal luxury with our Hilton Head Condo Rentals. Discover the perfect blend of comfort and sophistication as you step into our meticulously curated selection of condos, each designed to elevate your Hilton Head Island experience. Our Hilton Head Condos offer a seamless fusion of modern amenities and breathtaking views, providing you with a home away from home in this premier South Carolina destination.
Nestled in the heart of Hilton Head, our condo rentals offer unparalleled access to the island's pristine beaches, championship golf courses, and vibrant
local attractions
. Immerse yourself in the charm of this coastal paradise, where each condo is thoughtfully adorned to ensure your stay is nothing short of extraordinary.
With The Vacation Company, your Hilton Head getaway begins the moment you step into one of our exclusive condos. From intimate retreats to spacious accommodations for the whole family, our diverse portfolio caters to every preference. Book your Hilton Head Condo rental now and unlock the door to a world of unparalleled relaxation and adventure. Seize the opportunity to make memories that last a lifetime – your coastal escape awaits.
If you are looking for a house, please check out
Hilton Head House Rentals
page. With hundreds of options, we are sure you will find the perfect place for your next family vacation!
Didn't find what you are looking for? Check out all
Hilton Head Rentals
and use the filters. You can filter by bedroom,
oceanfront
, pet friendly, private pool & more!
---
---