312 Barrington Court, Palmetto Dunes, Hilton Head
This beautifully redecorated, 2 bedroom, 2 bath oceanfront villa will make you feel guilty for having everything you wanted from one of the best Palmetto Dunes rentals on Hilton Head. Recently updated with new tile flooring, granite counter tops and new furnishings throughout. The master suite is furnished with a Sleep Number Bed and an awesome view. The Barrington Court Hilton Head villa features landscaped grounds and meandering lagoons surround a beachside pavilion with a large *heated pool and spa. A boardwalk leads from the pool deck out to the beautiful Atlantic Ocean beach.
Free wireless internet access.
Free tennis at the Palmetto Dunes Tennis Center. 1
3 tv's, 1 dvd.
2 BR, 2 BA
Palmetto Dunes
1 King, 1 Queen, 1 Queen sleeper sofa
Sleeps 6
*Pool and spa heated year round.
** Free door-to-door shuttle to Shelter Cove Marina runs seasonally March - October.
Barrington Arms/Court & Park
Thank you for entering your review. The review will become available to the system shortly.
August 2017 Stay
Rating:
Review Date: 08/11/2017
We really enjoyed our stay, loved the location, pool, patio and overall place. A couple of suggestions: you need a broom in the unit so a person can sweep up the sand that trickles in, better pillows, a new mattress on the sleeper sofa ( my son could not sleep on it because of a bad back). Thanks to everyone at Vacation Company.
July 2017 Stay
Rating:
Review Date: 07/13/2017
Beautiful views from balcony. Condo was spacious for 4 guests. Very quick response from the Vacation Company for a few minor issues. Would definitely recommend this condo.
June 2017 Stay
Rating:
Review Date: 06/17/2017
Very nice stay. TV screens are small though.
February 2017 Stay
Rating:
Review Date: 03/05/2017
We absolutely loved our stay at 312 Barrington Court! The condo was perfect! Very comfortable & had everything we needed! We spent a lot of time in the large balcony watching the Cedar waxwings earring berries if the Palm trees...loved having coffee on t balcony every morning watching t sun rise & listening to the waves....we where lucky enough to be there to see the amazing full moon shine brightly over the ocean...saw lots of dolphins while walking the beach....the grounds are so pretty.... was just a wonderful relaxing week!!!
May 2016 Stay
Rating:
Review Date: 06/08/2016
View from the condo was awesome. Condo needs some updates and TLC (paint touch-up, replacement of shower rods & closet door guides, bedspreads, patio chairs, etc.). Would be nice to have nicer TV's - ones in bedrooms are more like monitors. The condo was very comfortable despite some of the noted missing/outdated amenities. We have stayed in Barrington properties before and enjoy the complex.
April 2016 Stay
Rating:
Review Date: 05/06/2016
We loved the Condo! We had one problem with shower fixed quickly! Sort walk to pool and beach! Appreciated all the messages from Vacation Co.
December 2014 Stay
Rating:
Review Date: 01/05/2015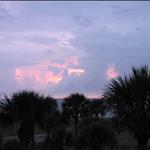 Beth and her office did an amazing job to insure our family had a great stay at Barrington. Despite a few minor glitches, Beth's office responded most promptly and addressed those issues. We will plan to return again later in the year for another week.
October 2014 Stay
Rating:
Review Date: 10/27/2014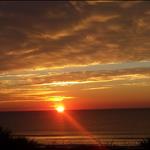 October is the time of year to be on Hilton Head! No beach crowds, perfect weather and minimal traffic. Barrington is the perfect beach location and Palmetto Dunes is so convenient to everything on the Island. If you want great recommendations for fantastic restaurants, ask Tiffany to guide you. I've visited HH many times and always get exceptional rental assistance - The Vacation Company really does know how to make your stay relaxing and stress-free!
Fun Family Trip
Rating:
Review Date: 08/09/2014
Excellent views, access, amenities, and value. Our two-year old loved his first beach adventure and we all loved the central location on the island.
Manager Response: 08/15/2014
We are so glad you have a GREAT vacation and we'll look forward to your staying with us again soon.

Beth Henzler
The Vacation Company
June 2014 Stay
Rating:
Review Date: 06/26/2014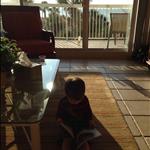 From the start, Michelle Duffy made our vacation rental process as smooth as possible. She was proactive in her communication concerning possible contruction, and made sure we were all set for our visit. We had a great time enjoying easy access to the beach, sheltered parking, and super ocean views. The wifi was nice for entertaining our little guy with streaming, but the TV cable package could be upgraded to HD to utilize the widescreen HD TV when the ocean view goes dark. The upgraded tile and countertops are a plus, but we had to clean the floor upon arrival. The master suite was enough room for the Mrs. and me plus the pack-n-play. The in-laws enjoyed their separate suite as well. We're considering making this a yearly trip to this condo or something similar. The bar has been set high by 312 Barrington Court.
November 2013 Stay
Rating:
Review Date: 12/10/2013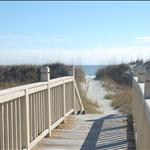 We enjoyed the condo. It was clean, very spacious and very nice decorated. The view is amazing, just steps from the beach. We even enjoyed the hot tub and the heated pool while the temperatures where in the 40ies. Our kids loved the place and did not want to leave.
Fun and relaxation
Rating:
Review Date: 06/14/2013
View was amazing we have been staying in Barringtons and huntingtons for about 20 years. My kids loved the separate bedroom and pocket door. My husband loved the view. Only draw back was towels and sheets. With little ones they go thru a lot and one wanted to sleep on floor and no extra sheets. Also this condo ony had a few sauce pans. But these complaints are very minor and we would stay here again.
Manager Response: 06/15/2013
Thank you for taking the time to review 312 Barrington Court. Please call us next time if you need more sheets/towels we offer a sleeper sofa package that includes both towels and sheets for (2) people and the additional cost is only $35.00 for the week.

We hope that you'll return and stay with us again soon.

Beth Henzler
The Vacation Company
Relaxing beach vacation
Rating:
Review Date: 05/29/2013
Great condo! Perfect location for easy beach access and great views of the beach. Lovely setting and well furnished as well as beautifully decorated. Would certainly stay here again.
Manager Response: 05/30/2013
We are so glad you enjoyed 312 Barrington Court f and that you had a great vacation. We hope to see you again next year.

Beth Henzler
The Vacation Company
Your request has been sent. We look forward to meeting all your vacation needs!